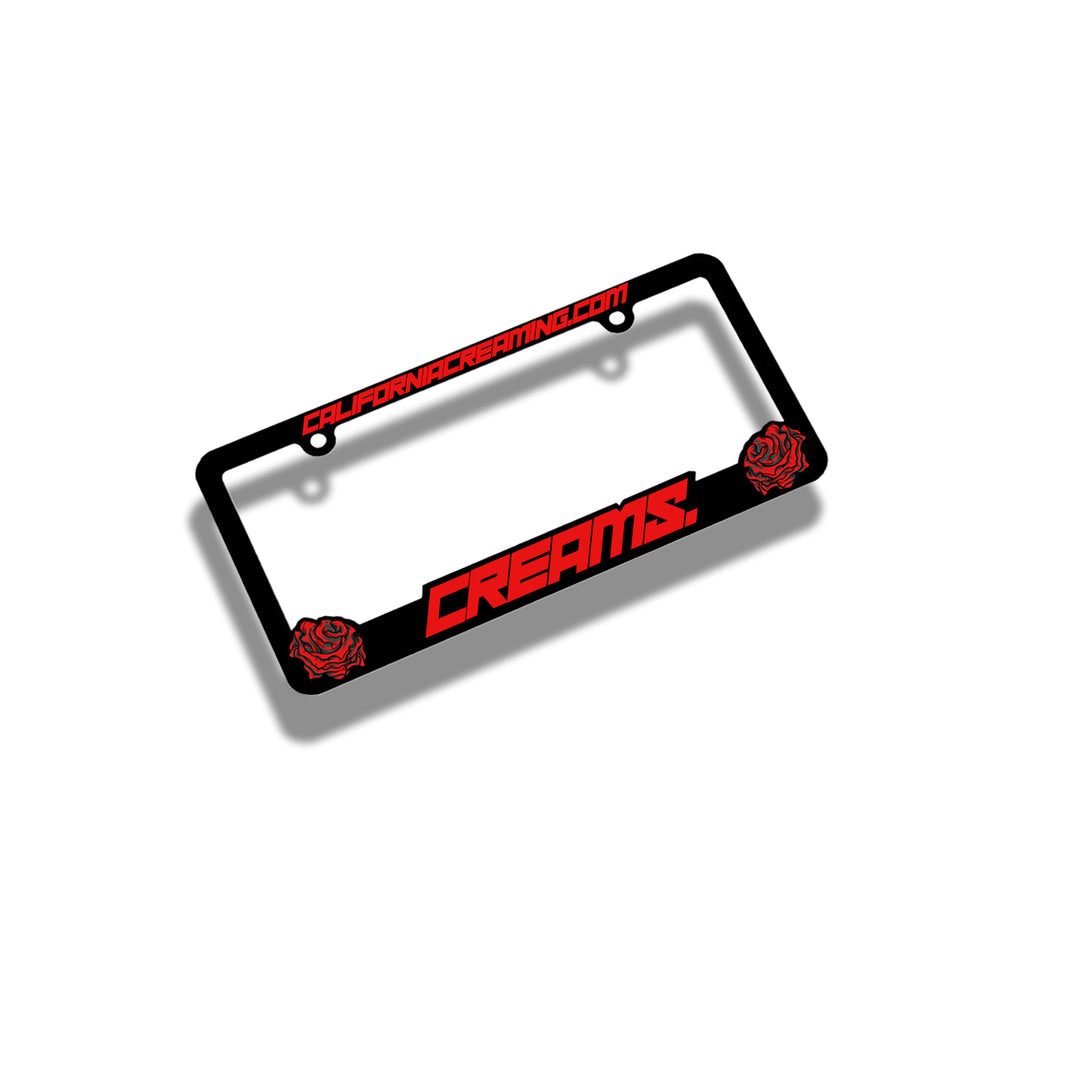 Creams. License plate frame [Red]
---
Calicreaming plate frames being released for the first time around the world.
Solid black frame with red lettering.
Fits all standard 12x6" license plates.
Limited stock.
Sold as pair.
Disclosure: Due to the variations of registration sticker locations that vary from State/City/Province, Calicreaming LLC. is not responsible if the plate frames obstructs your registration stickers.

ALL SALES ARE FINAL. Please carefully review your information before finalizing your purchase. This includes your name, address and content within your order. 
ALL SALES ARE FINAL.
This includes, but is not limited to: all CaliCreaming/CaliforniaCreaming (henceforth referred to as CaliCreaming) merchandise, event registration, vendor registration, shipping costs, spectator fees, etc.
During Online Purchase:
Please ensure that all information entered at time of purchase is entered accurately. CaliCreaming is not responsible for typos or mistakes made by purchaser. If you notice that any information is inaccurate, please reach out via email at Contact@calicreaming.com prior to your order shipping.
Receiving your order:
In the unlikely scenario that product received is incorrect or damaged from transit, please reach out to out via email at Contact@calicreaming.com and the situation will be handled on a case-by-case situation.